90s Bungalow Renovation Revisited, Grey Lynn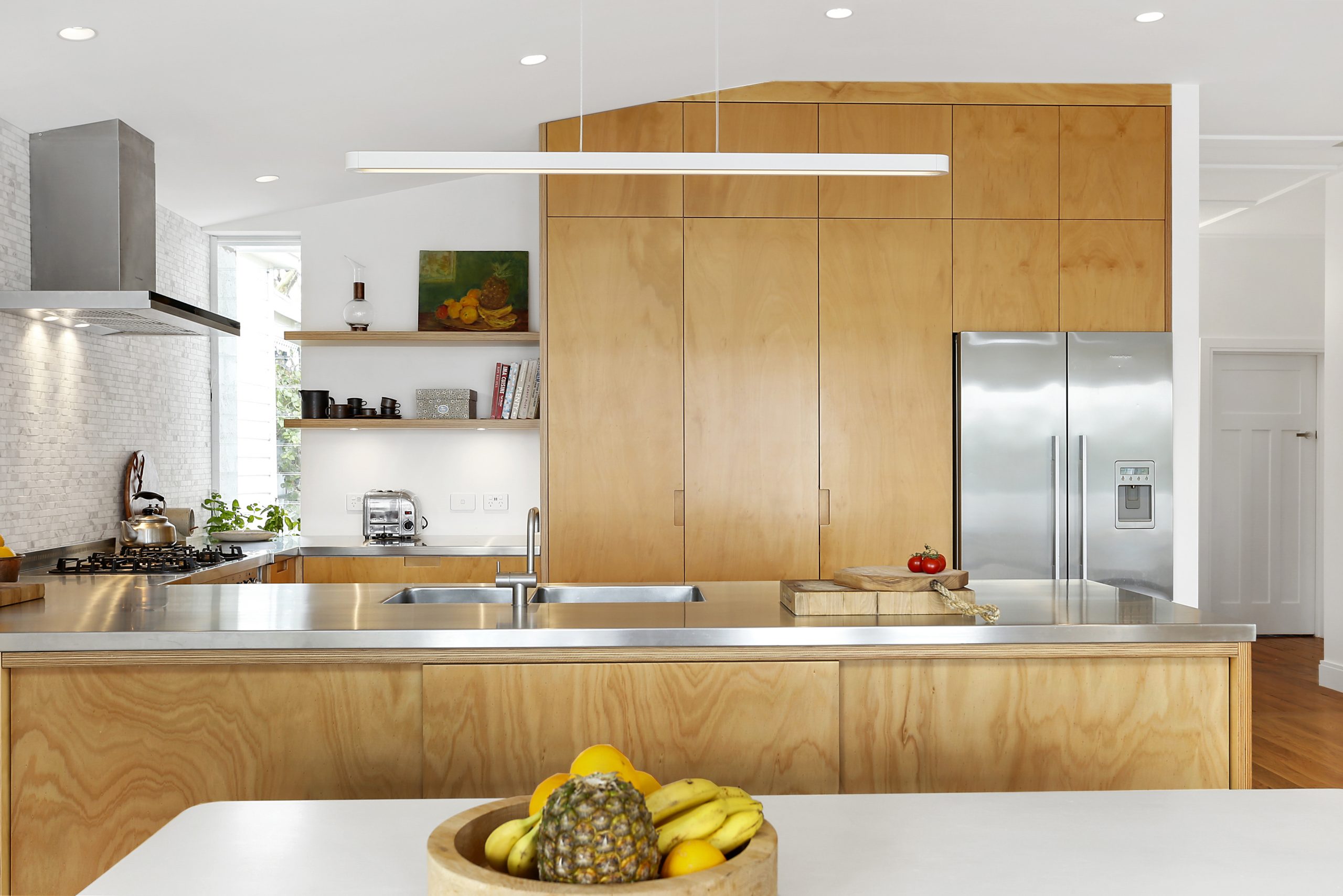 When Rachael and Jonathan embarked on major renovations to their 90-year-old bungalow their first goal was to change the cluttered, small kitchen into something spacious and clean that also had character. They were delighted with the results.
Five years later the kitchen area was extended as part of the ongoing house renovation, this provided room for additional bench and storage space, as well as a new area for a laundry behind the kitchen. The design of the laundry was also part of the project.
The clients wanted to retain as much of the kitchen as possible. They particularly loved the warmth and texture that the honey-coloured hoop pine gave the space in the first kitchen upgrade, as well as their large stainless-steel bench, so these elements were kept as key features. The extension resulted in a sloping ceiling and the existing cabinets were able to
be modified to incorporate this, while the cabinets on the outer side of the bench have been closed in with matching sliding doors, providing more storage and a cleaner finish.
The stunning, fully tiled wall at the back of the cooking area adds an additional feature to the new kitchen and reflects natural light from the windows that have been added at either side. The new cupboards and bench fit seamlessly into the space, a perfect match to those added in the earlier renovation.
Around the corner from the kitchen, Rachael and Jonathan have a new laundry area which draws on the colours, lines and textures of the kitchen, to link the two spaces together.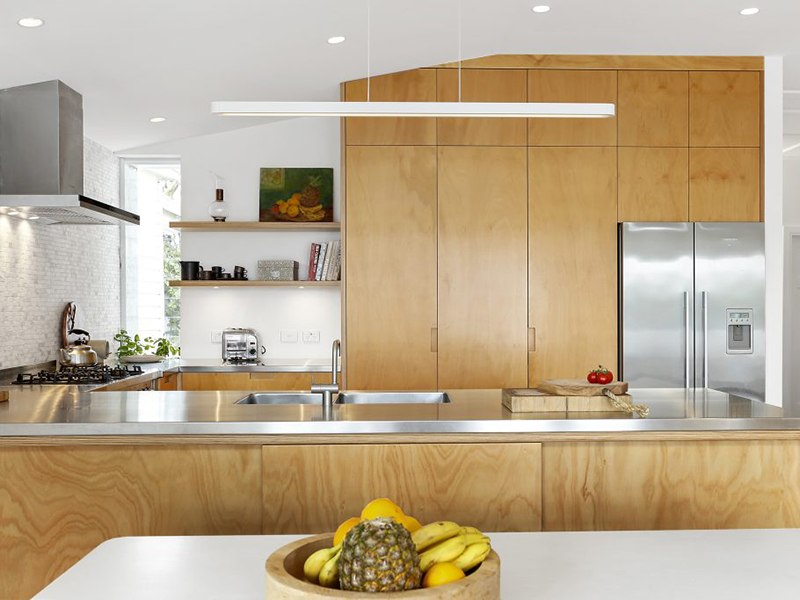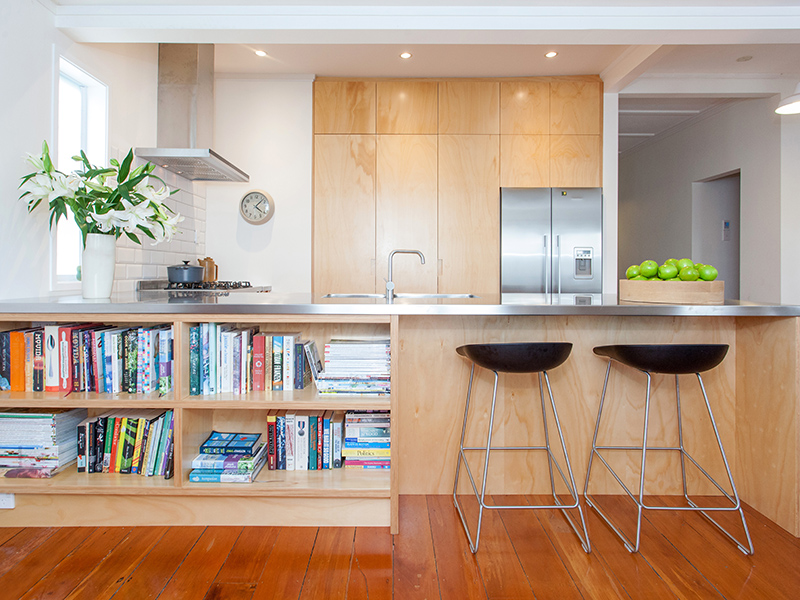 What the customer has to say
Nicola has helped us to transform our kitchen, not once, but twice! Both times she has listened carefully to our requirements and offered great ideas which maximised the available space and maintained the 'feel' we were after. In both instances Nicola worked well with the architects and builders, and helped us to navigate our way through the process without any major hiccups. We would thoroughly recommend Nicola to our friends, family and beyond.
Every project begins with an in-depth briefing held at the site to be developed. This important step ensures Nicola understands your specific needs and goals before the creative process begins.