90s Bungalow Renovation, Grey Lynn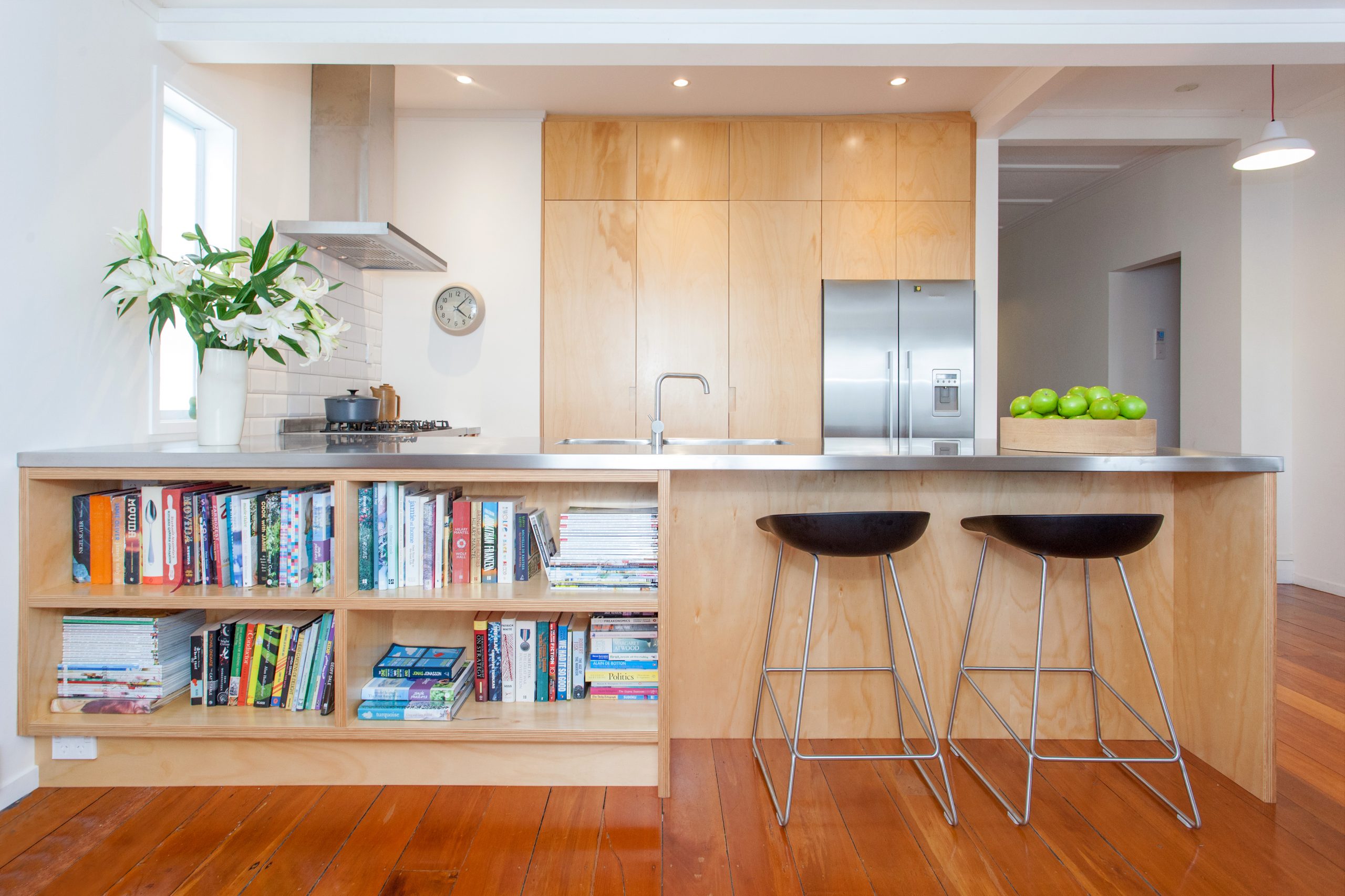 The kitchen was the start of a major renovation of a 90 year old bungalow, so while the client wanted the space to feel uncluttered with clean lines and inset handles, they also wanted it to have character rather than be too modern.
That's why we chose the honey-coloured hoop pine, which adds colour, warmth and texture and provides a lovely, earthy contrast to the crisp white walls and stainless steel benchtop. The cooking area with a canopy rangehood, freestanding oven and tiled splashback adds some older style charm, in keeping with the heritage of the home.
The tall, flush cabinetry, which extends all the way to the ceiling, provides great storage and houses the pantry, which opens up to a large bench and work area where small appliances can be stored and used. Other space is divided into food and crockery storage with internal drawers to maximize space. The open shelving on the front of the benchtop is a great way to personalize the space with books and items worthy of being on display.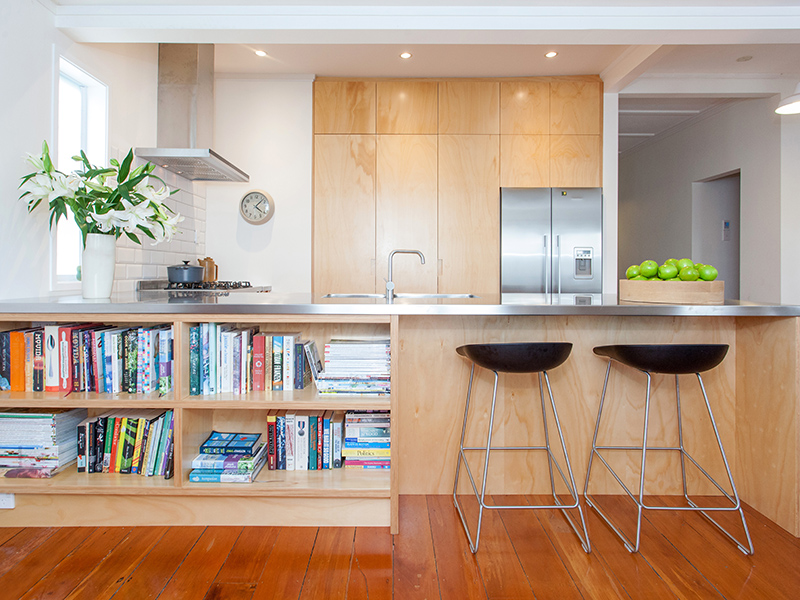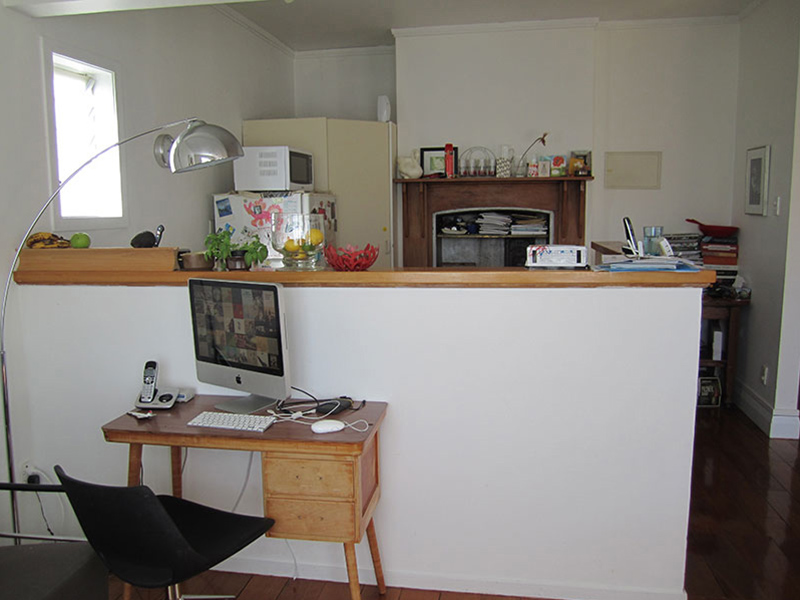 What the customer has to say
Nicola worked tirelessly with us to help transform our rather old and run down kitchen into one that is modern, functional and well suited to the needs of a growing family. We had a reasonably small area to work with and fairly firm ideas on the look and feel from the outset.

Nicola listened to all of our requirements and threw a few brilliant ideas of her own into the mix, resulting in a warm and contemporary feel and a layout which maximizes the available space. She was so easy to communicate with and seemed to 'get' what we were after. Nicola's attention to detail is a real asset and her vast experience meant that she was adept at managing our expectations through the design, build and installation processes.

We absolutely love our new kitchen and are more than happy to recommend Nicola to our friends, family and beyond.
Every project begins with an in-depth briefing held at the site to be developed. This important step ensures Nicola understands your specific needs and goals before the creative process begins.