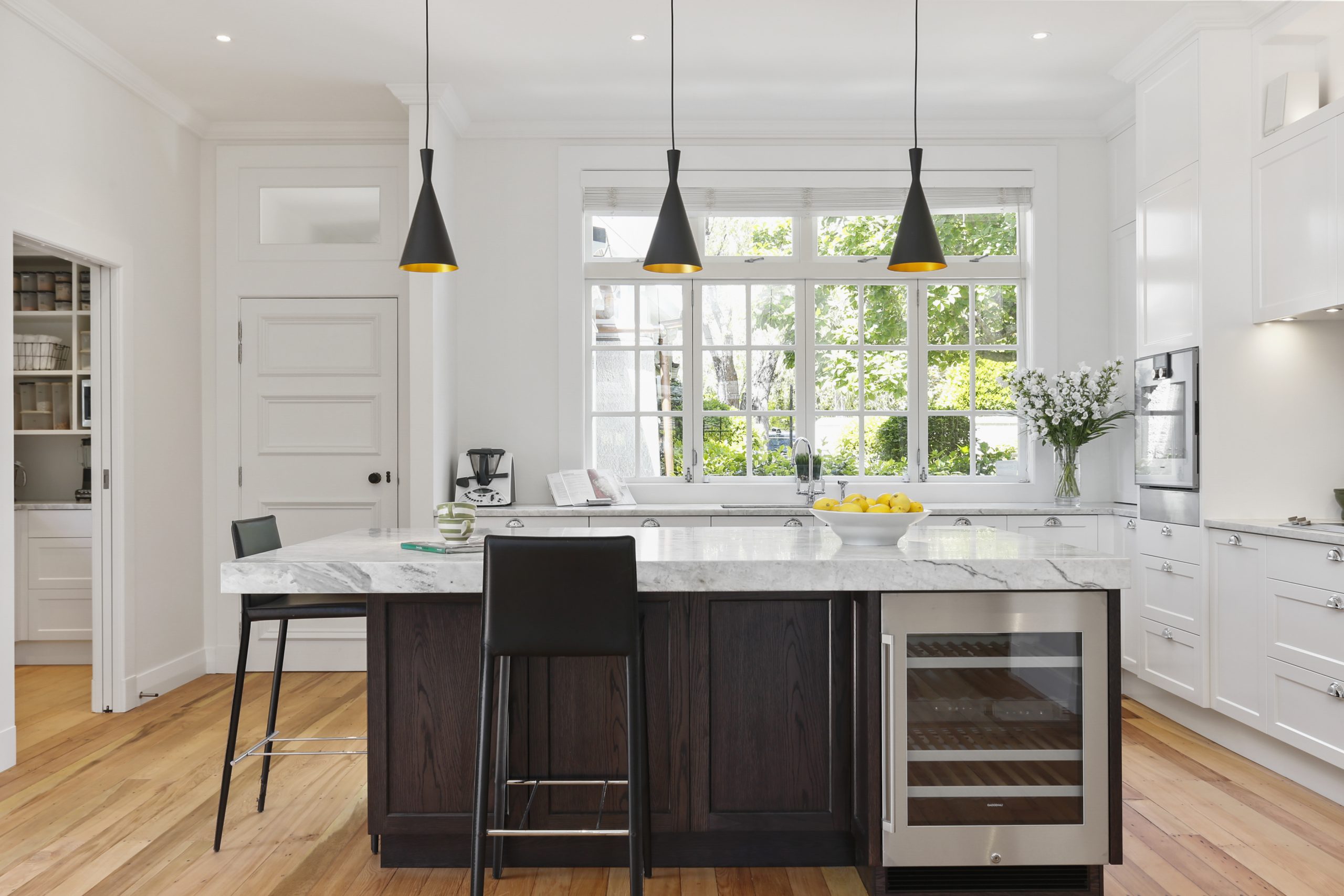 Before embarking on any major renovation to a heritage home, it is essential to check with local council to understand what restrictions may apply and design with these in mind.
Certain features of this 140-year-old Epsom home could not be changed so these restrictions were factored into the design for the renovation of this kitchen and family room, where the goal was to create a fresh, light space, more storage and seating for three to four people.
Fortunately, it was within council parameters to move an internal wall, which made space for a new scullery to store food, appliances, and equipment, helping to reduce clutter in the main kitchen.
The relocation of the wall also expanded the kitchen area enabling a large central island which could accommodate the client's wine fridge and provide the desired seating area. The client opted to keep their existing pendant lights however these were reconfigured to align to the new island.
While the sink and cooking areas were not able to be moved, the addition of a second oven and more preparation space has elevated this family kitchen to an entertainer's delight.
The bright, lacquered look the client sought was completed with beautiful white cabinetry taken to ceiling height, and a feature benchtop of stunning honed quartz in 'glacier'.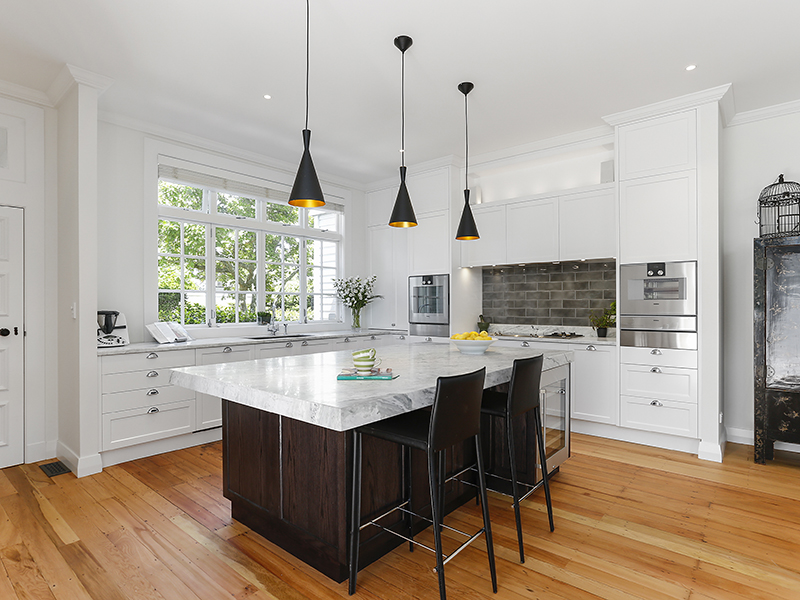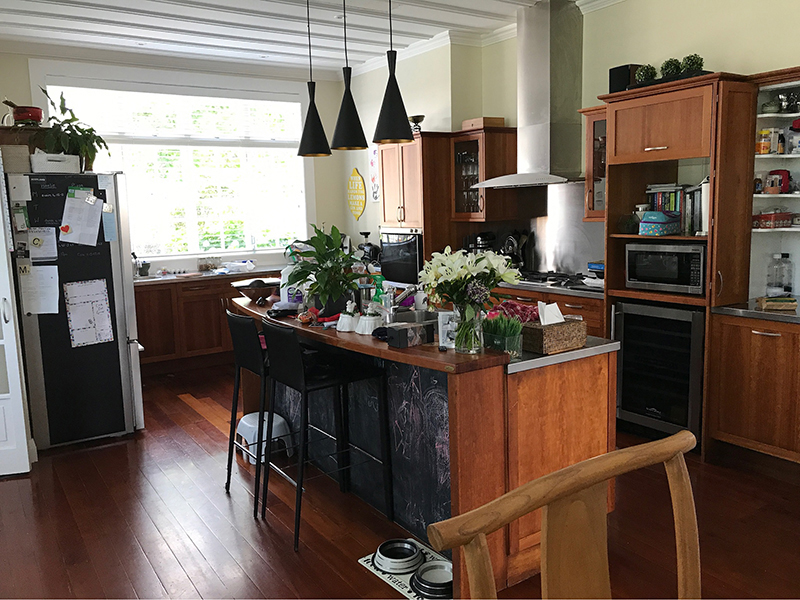 Every project begins with an in-depth briefing held at the site to be developed. This important step ensures Nicola understands your specific needs and goals before the creative process begins.