Eighties Revival, Greenlane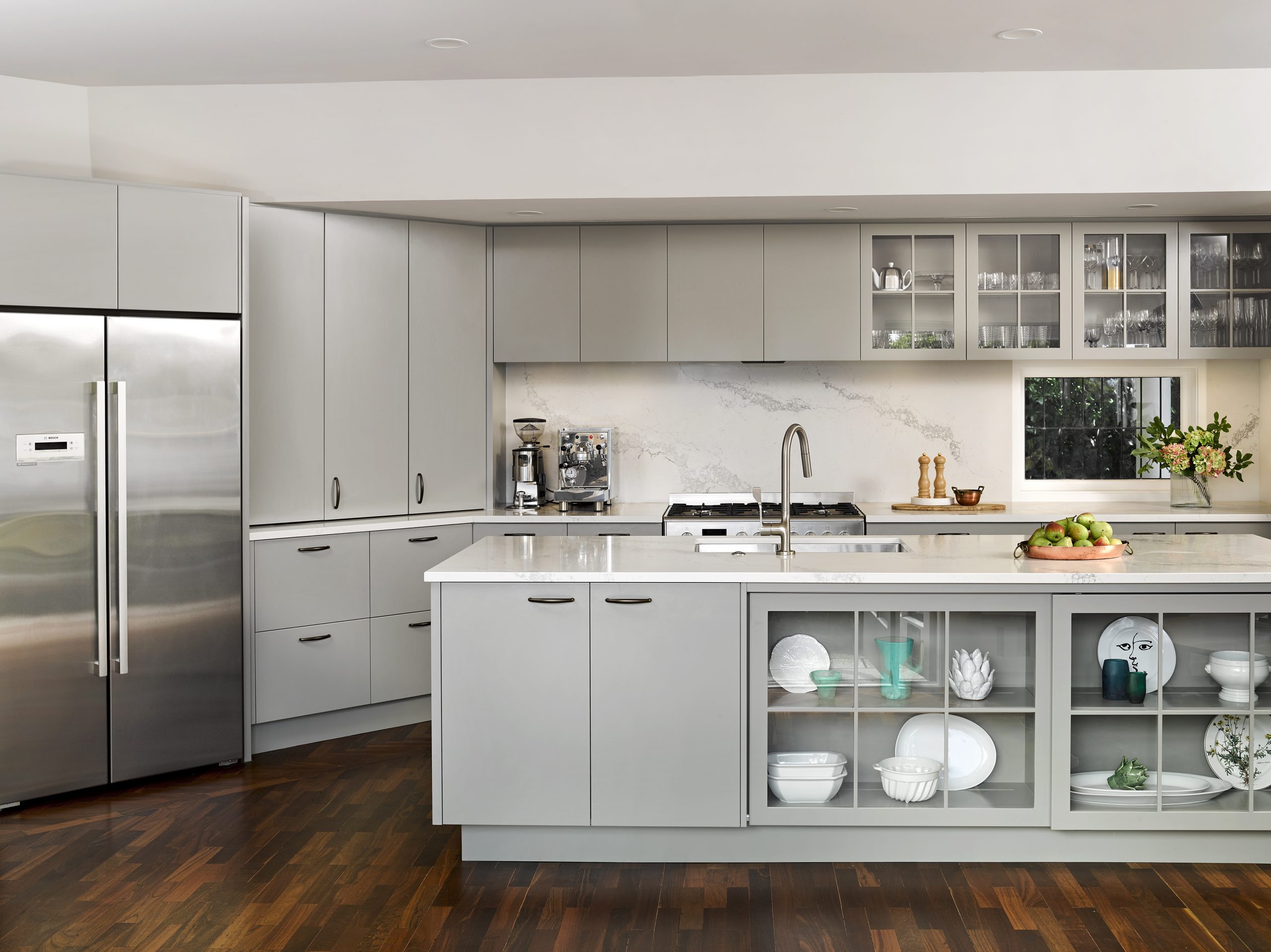 This home was designed by renowned architect Terry Hitchcock and built in the 1980s.
Having endured for 40 years it was time for the original kitchen to give way to one that was more contemporary and functional whilst remaining sympathetic to the home's distinctive style.
Top priorities for passionate cook Sarah included the incorporation of a large oven and a well organised pantry that would provide ready access to small appliances as well as plenty of space for an array of spices and other key ingredients.
Aside from the floor, nothing of the original kitchen was kept. However, as the space could not be changed, the original layout was retained providing several design challenges in the form of an angled wall and a quirky window over the bench which ultimately became a feature of the new kitchen.
The home's windows are typical of Terry Hitchcock's style, and provided inspiration for the customised glass panelled display cabinets.
For a luxurious finishing touch, it was worth the effort to source the country's last three slabs of gorgeous grey marbled Caesarstone® for the splashback and benchtops, a beautiful complement to the client's choice of classic grey cabinetry.
Every project begins with an in-depth briefing held at the site to be developed. This important step ensures Nicola understands your specific needs and goals before the creative process begins.