Warm and Inviting, Mellons Bay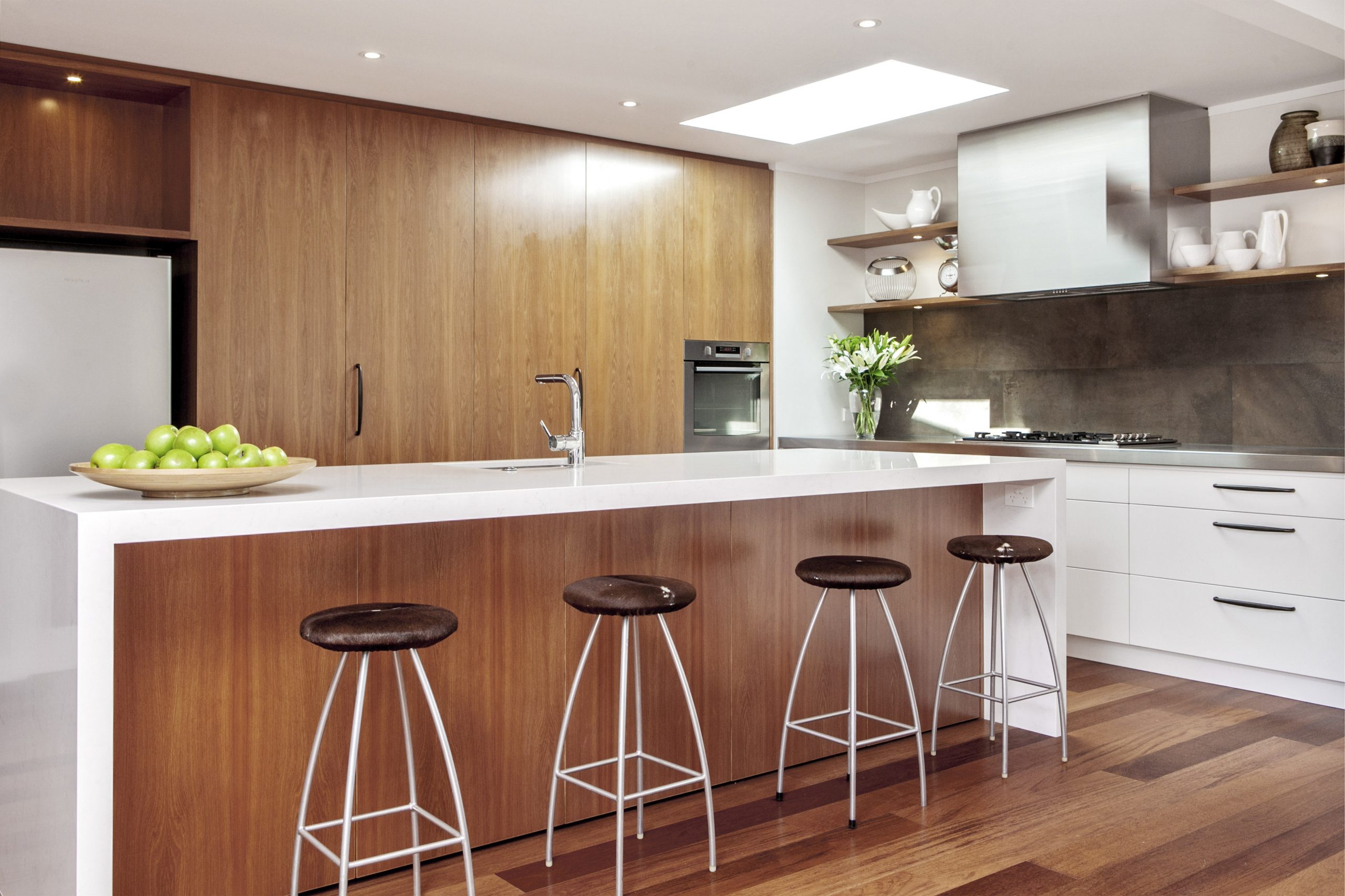 As a busy, social hub in Alison and David's household, the kitchen's central role was a key consideration in its design and relocation when they renovated their entire house.
To achieve a clean, clutter-free kitchen, a large pantry was included to provide ample room for appliances as well as an additional workspace.
Since the couple both love to cook, the cooking area has plenty of preparation space and essential tools are stored at their fingertips. The use of engineered stone and stainless steel gives stylish definition to the cooking area and these soft-industrial tones are contrasted by the warmth, colour and texture of hand-selected raw, untreated sheets of timber veneer used for the rear wall and island cabinetry.
With no windows adjacent to the kitchen area, a skylight provides additional natural light above the main preparation space.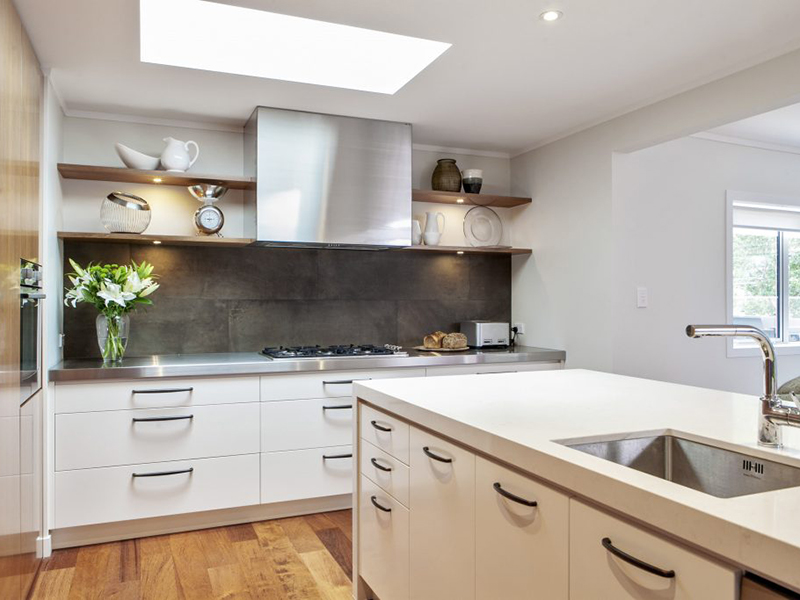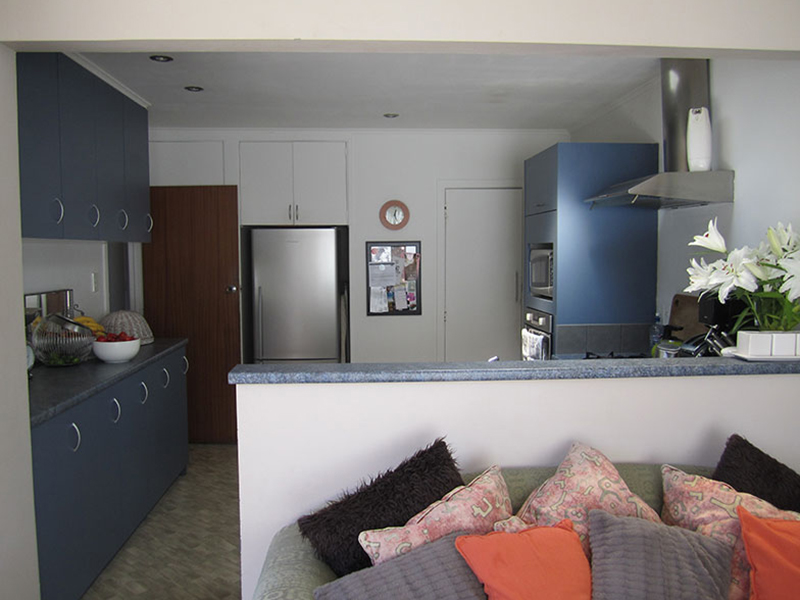 What the customer has to say
Nicola McCormack from Designs by Nicola came to us by recommendation and we would not hesitate to recommend her to others.

Our kitchen, in the very centre of our home, needed form and function supporting two amateur but enthusiastic cooks and two complacent teenagers.

In our first meeting Nicola listened and answered questions (arguably the most sought after attributes in any designer). She returned days later with a progression of her thoughts in draughtsman detail, each in keeping with the original brief and each with considered options that could be explored. She solicited feedback and offered recommendations and insight where it was asked for and needed.

She then worked through preliminary plans with elevations before finalising a kitchen with us that captured our practical needs as well as our love for timeless design.

The result is a kitchen that really works for us and is the envy of our friends. The spaces are workable and storage ingenious. The materials and look are exactly in keeping with the pictures we had in our heads at the beginning, but are so much better.

Through Nicola we have achieved a kitchen we could not possibly have accomplished on our own.

We attribute that to her communication, openness to change, design expertise, fastidious attention to detail and complete accuracy in measurement and planning.

Nicola coordinated the whole process from concept to completion, sourcing quotes for construction from which we could choose and conduction quality audits through the process.

She was professional, caring, empathetic and supportive.

We would not hesitate to work with her again and are extremely confident in recommending her to others for the design and build of a quality, timeless, functional and great looking kitchen.
Every project begins with an in-depth briefing held at the site to be developed. This important step ensures Nicola understands your specific needs and goals before the creative process begins.