Room with a View, Browns Bay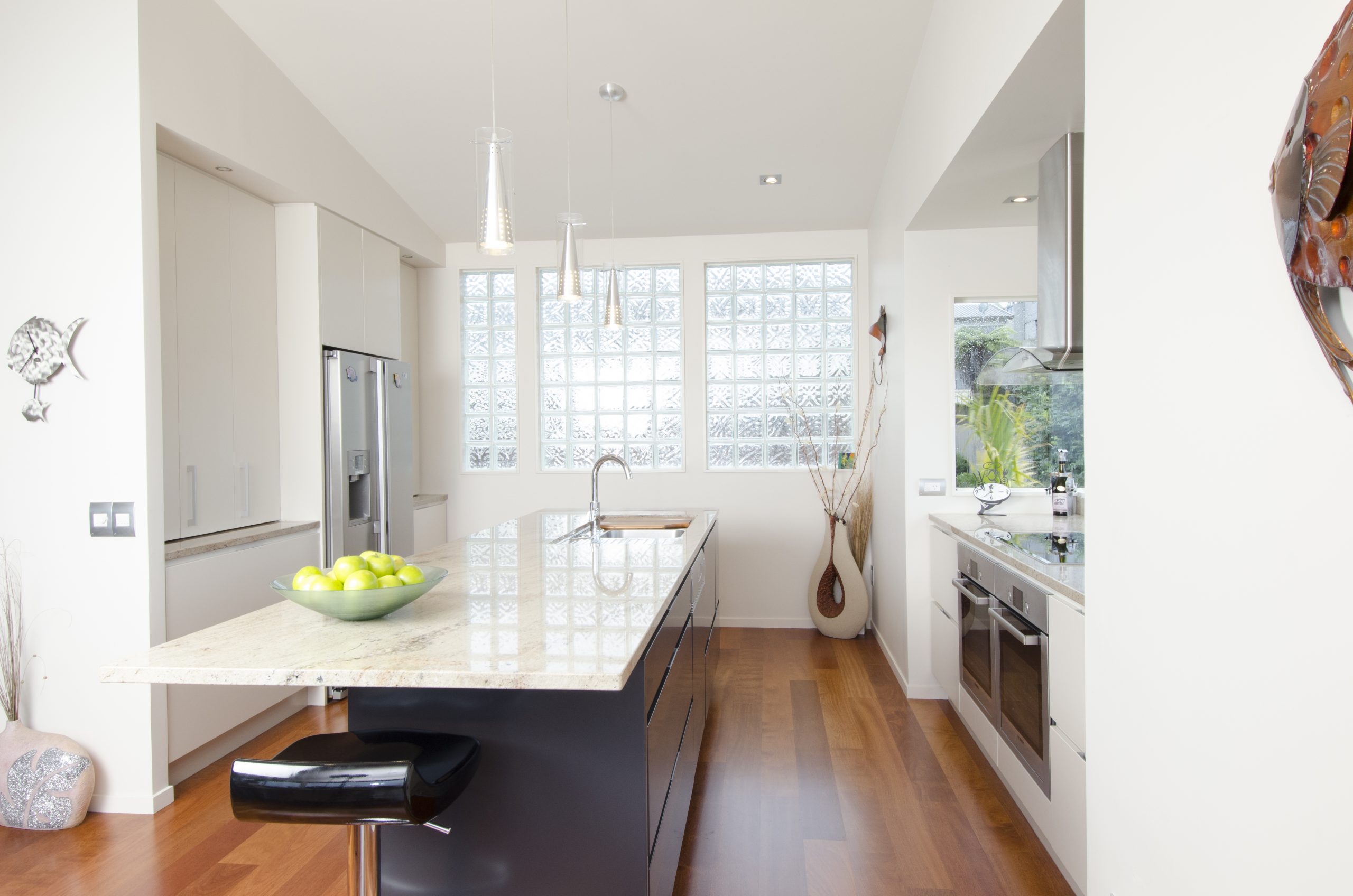 The brief was to modernise and open up the kitchen space to have a better flow with the open plan living/dining area.  As the clients entertain often it was also important to have a place that guests can sit around to chat during food preparation.
The previous kitchen did not take advantage of the magnificent view to cliffs and beaches, and this was an important consideration in the design of the new kitchen. The colour scheme and in particular the granite benchtop, which gives an appearance of swirling sand, was chosen to reflect these views.
What the customer has to say
We are very happy with our new kitchen and the design you came up with for us. It has transformed our quite basic kitchen to a kitchen that has the wow factor. When our friends come around they are just amazed with the transformation.

We appreciate the time and effort you spent with us, and in particular your patience working in with me as I am one that cannot visualise the end result. I can truly say the end result is fantastic and would be happy to recommend you to any of our friends thinking of a new kitchen.
Every project begins with an in-depth briefing held at the site to be developed. This important step ensures Nicola understands your specific needs and goals before the creative process begins.