Maximum Efficiency, Minimal Clutter, Mt Eden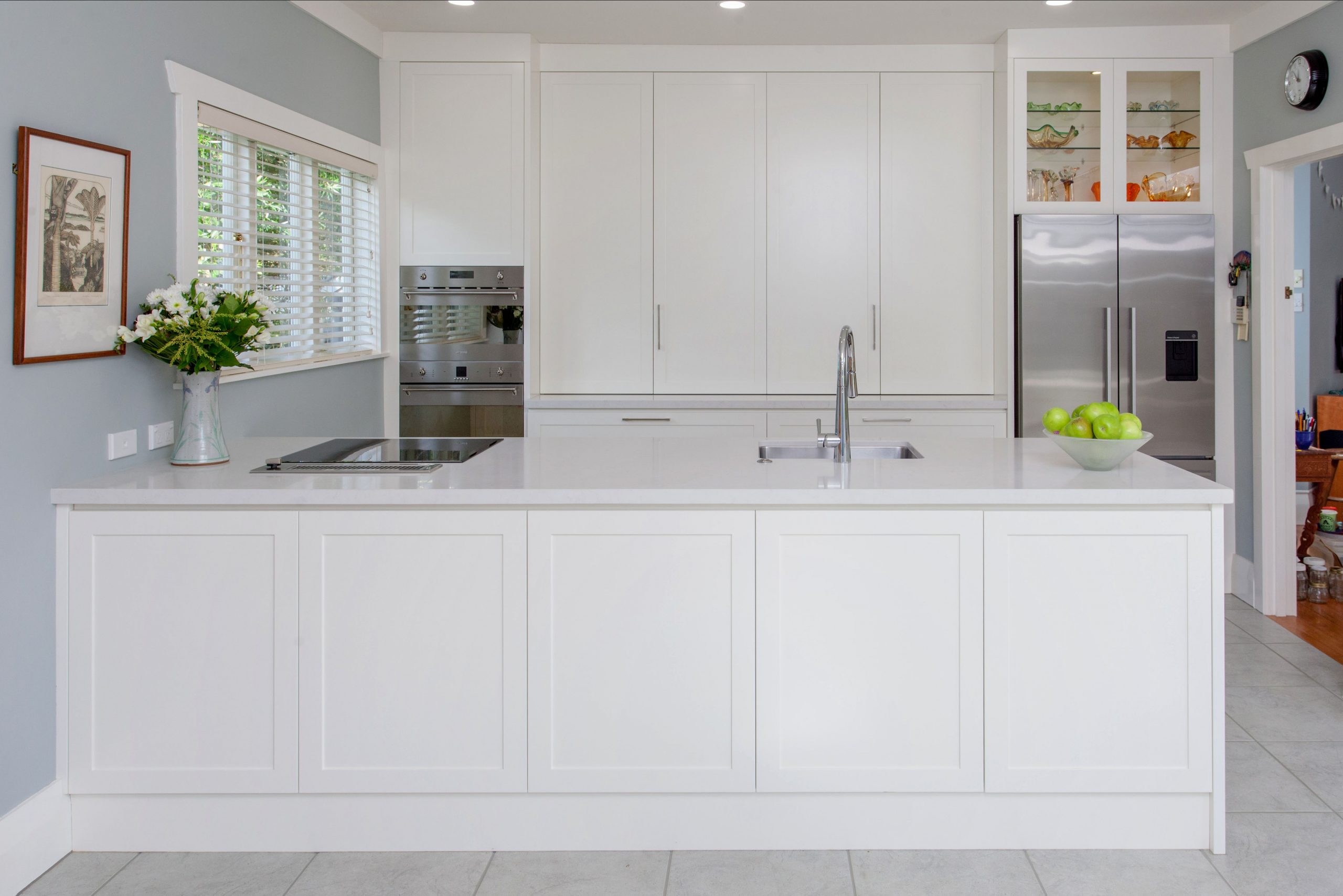 Initially, the owners of this elegant 100+ year old villa had intended to retain the raised timber top, shelving and cabinetry to rear of the island sink bench facing into the dining area, and incorporate as part of their new kitchen.
However, after working through various layout options, we settled on the galley layout.  The cooktop was moved from where the oven is now situated to the island alongside the sink.  This allowed for the rear wall to be utilized full height to the ceiling to maximize storage and giving the space a much cleaner look.  The large benchtop to island simply creates more space and flow for organized and efficient cooking.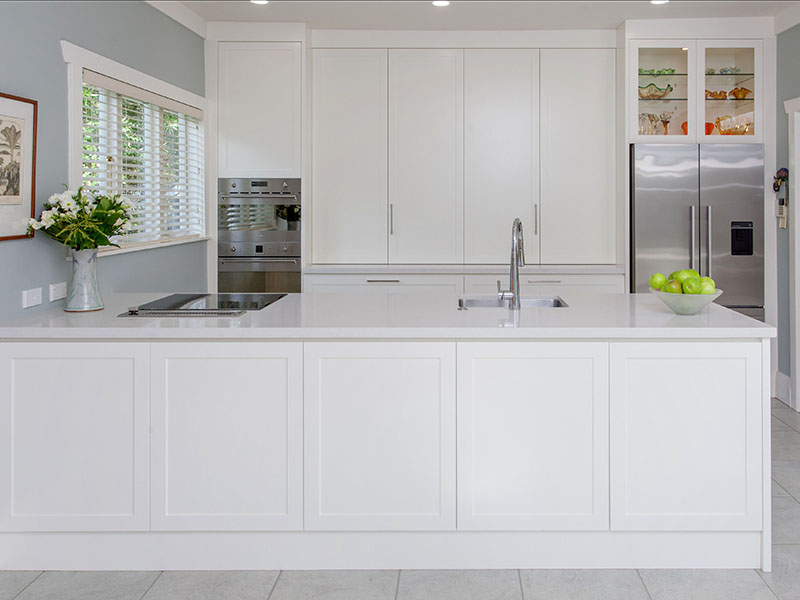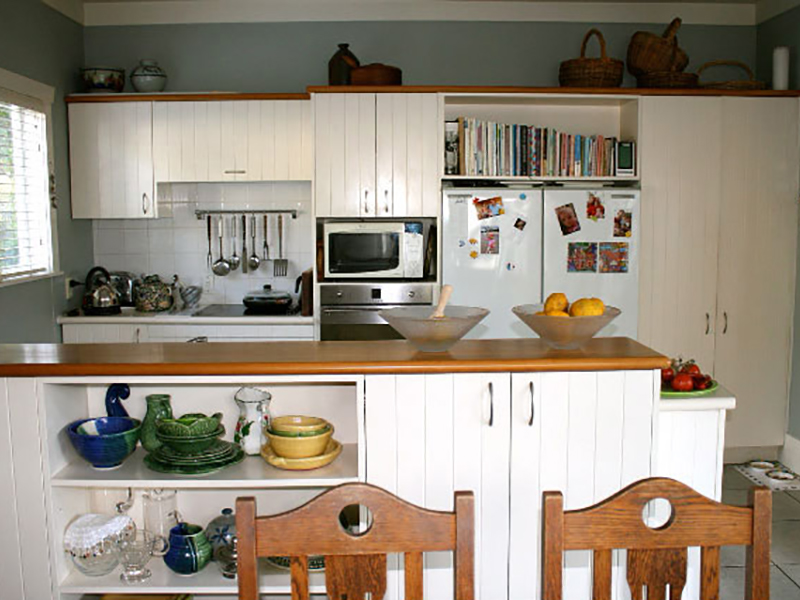 What the customer has to say
Nicola McCormack proved an excellent choice as a person to assist us in developing a plan for renovating our kitchen. She initially listened carefully to our needs and understood the financial resources available for the project. She responded quickly with a number of potential plans indicating pros and cons for each option. We had some tricky constraints but Nicola guided us towards a solution with quotes from two kitchen makers. Once decisions were made we noted the excellent rapport she demonstrated with the kitchen suppliers and their cabinet makers which resulted in a streamlined process and the high quality kitchen we hoped for.

Nicola was attentive to every detail, organized appointments and was present for all the major choices that we needed to make. She was generous with her time, always open to questions and challenges and with her quiet, measured and thoughtful responses was able to move gently persuade us towards a very pleasing outcome.

Our new, modernized kitchen is lighter, less cluttered, more efficient and its timeless simplicity fits extremely well with our more than 100 years old villa.

We have no hesitation in recommending Nicola McCormack.
Every project begins with an in-depth briefing held at the site to be developed. This important step ensures Nicola understands your specific needs and goals before the creative process begins.