Clean and Serene, Devonport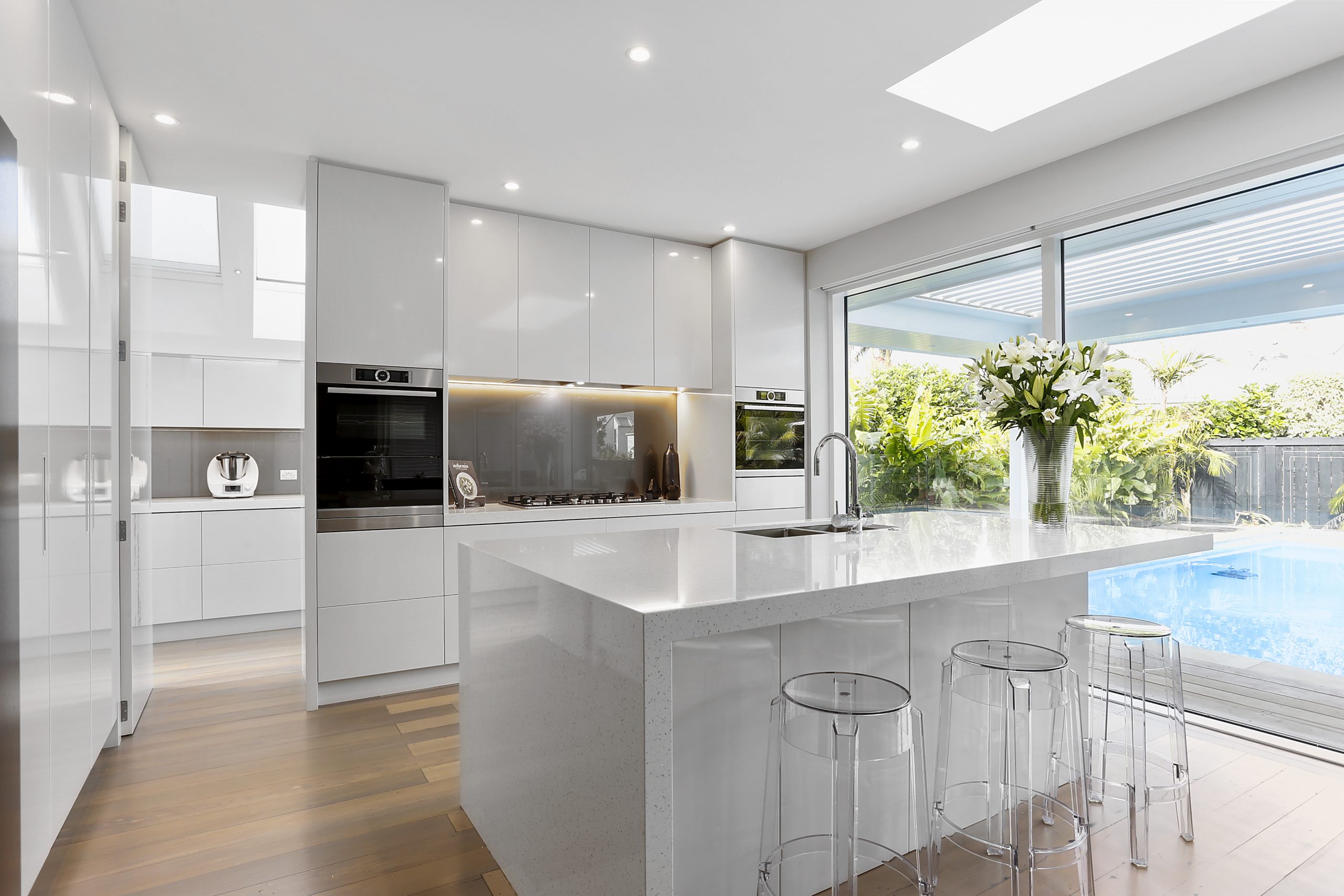 In an extension at the back of one of Devonport's gorgeous, renovated villas, this kitchen has been designed to evoke a sense of serenity, like the beautiful pool area it overlooks. Flush, handle-free cabinetry, and an abundance of storage space ensure a smooth, sleek finish.
Whether hosting intimate or large events, indoors or al fresco, this kitchen enables avid entertainers to prepare and serve with the utmost efficiency, so the clean lines remain in-tact even when the kitchen is at its busiest. The inclusion of pocket doors that slide back into the cabinets mean that the doors can remain open while working, without disrupting the kitchen's flow.
Adjacent to the cooking area a secret door blends seamlessly with the other floor to ceiling cabinets, opening to reveal additional workspace, storage, and the laundry area. When the door is left open, the matching cabinets and splash back create a connection between the two spaces.
Every project begins with an in-depth briefing held at the site to be developed. This important step ensures Nicola understands your specific needs and goals before the creative process begins.