A Modern Twist, St Heliers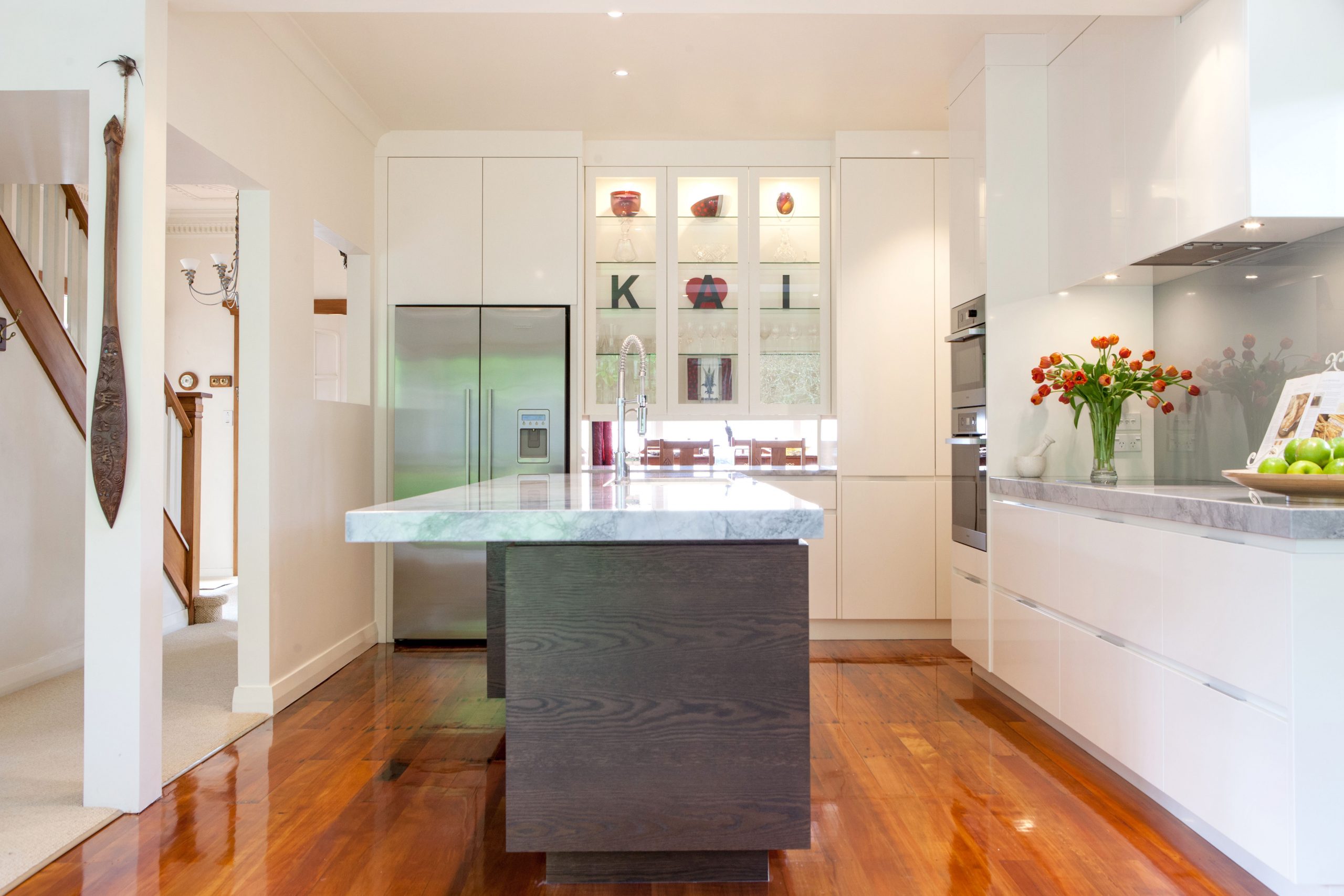 The owners have lived in their 80 year old colonial-style home for 12 years.  They had made some changes along the way and decided it was time to refurbish the kitchen to suit their busy lifestyle and family of three children.
Central to this design was creating an entertainment hub using a much loved feature of the existing dining room – its timber and leadlight glass server.  Connecting kitchen to dining room, this presented a design challenge with its colonial style.  However, it was the family social hub so needed to remain a central focus of the new kitchen design.
Beyond ensuring the serving cabinet was central feature to the new design, creating a modern light space for entertaining was also important.  It needed to feel contemporary, while also complementing the style of the family's traditional 80 year old home.
Natural materials like granite and timber were used to create a modern design statement that merged seamlessly with the rest of the living spaces.  The island became another design focal point with its mitred edges and corners delivering a contemporary finish with a cubicle insert for favourite cookbooks.
Creating functional storage was important with a fitted pantry incorporated.  Below the hob, deep drawers kept the design streamlined while internal drawers featured spice inserts, divisions for cooking utensils and deeper storage for bottles used while cooking.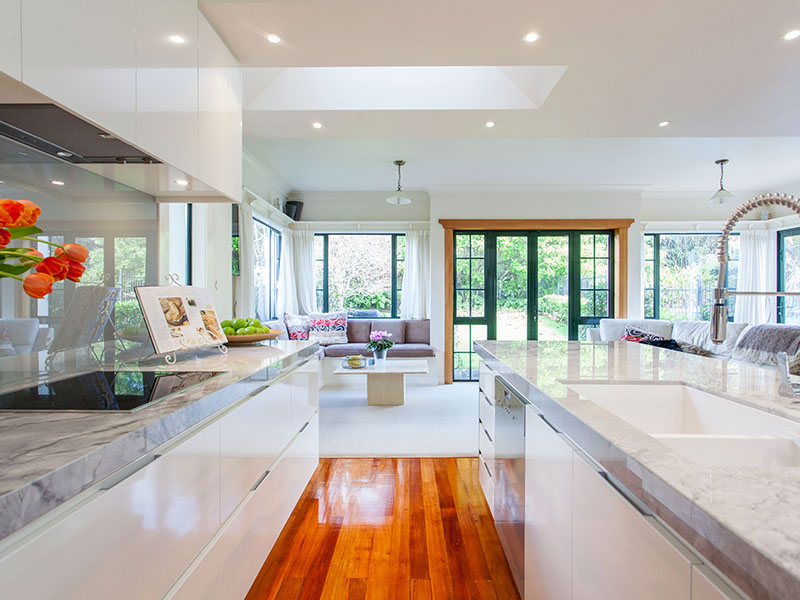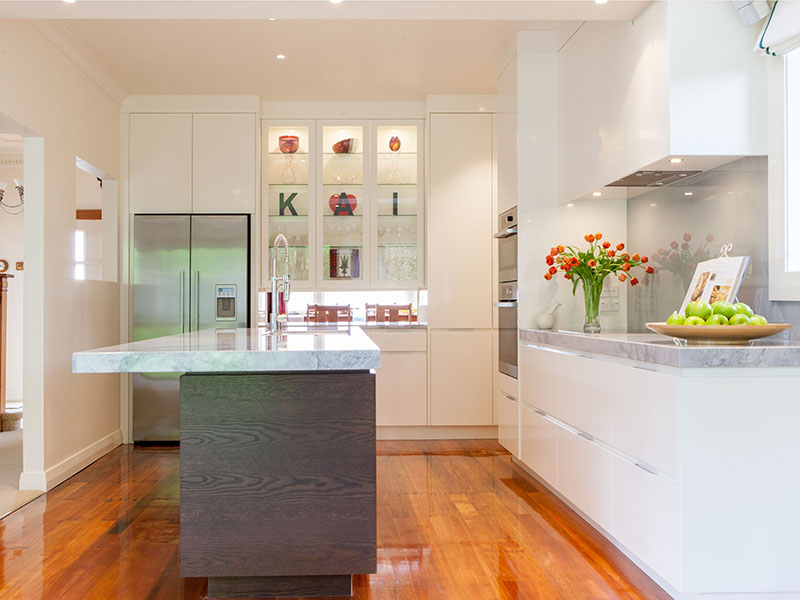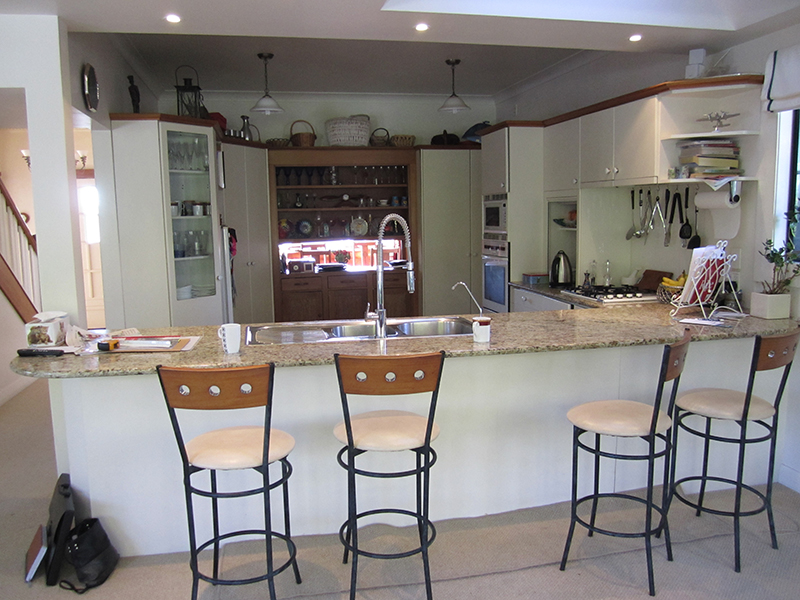 What the customer has to say
Nicola's professional expertise has been invaluable with our recent kitchen renovation.

She produced an innovative design, was meticulous in her functional detail and ever patient in incorporating our preferences in the process.

Her diligence and skill created a kitchen that we are extremely happy with.

We have no hesitation in recommending Nicola.
Every project begins with an in-depth briefing held at the site to be developed. This important step ensures Nicola understands your specific needs and goals before the creative process begins.