A Fresh Perspective, Glendowie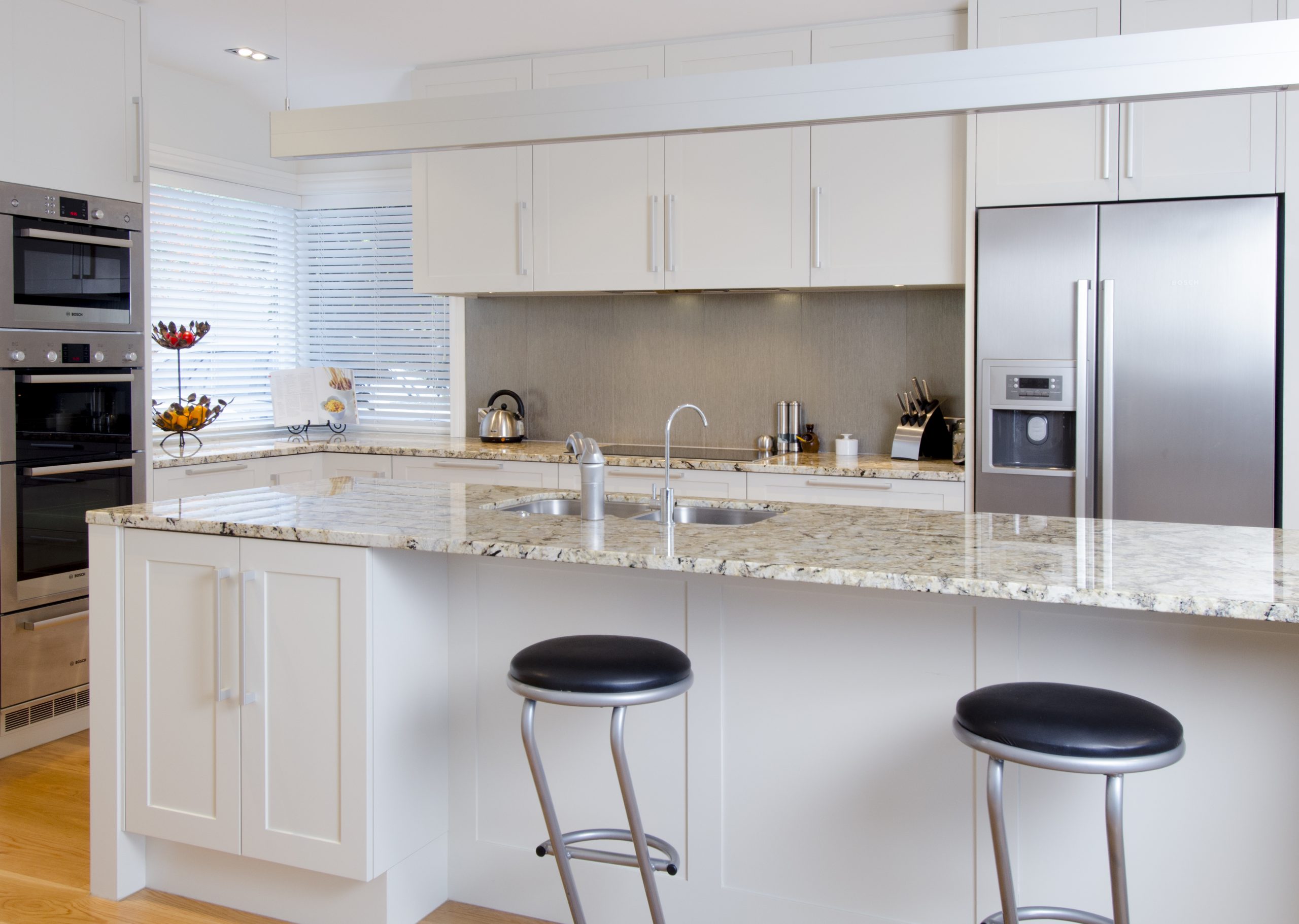 My client's character home was to be renovated from top to toe. The kitchen remained in the same area, however the laundry off the kitchen was moved to a different space within the home and the backdoor leading off the original kitchen was blocked off and replaced with a corner window as specified.
After playing around with different layouts, an L shape with an island proved to be the most practical for access and for several people to work in at one time. Although the layout is modern, a frame and panel door and posts at the island's four corners was chosen to maintain a traditional look which suited their home. The granite benchtop is the feature, and the colour scheme for the whole area was picked to complement it.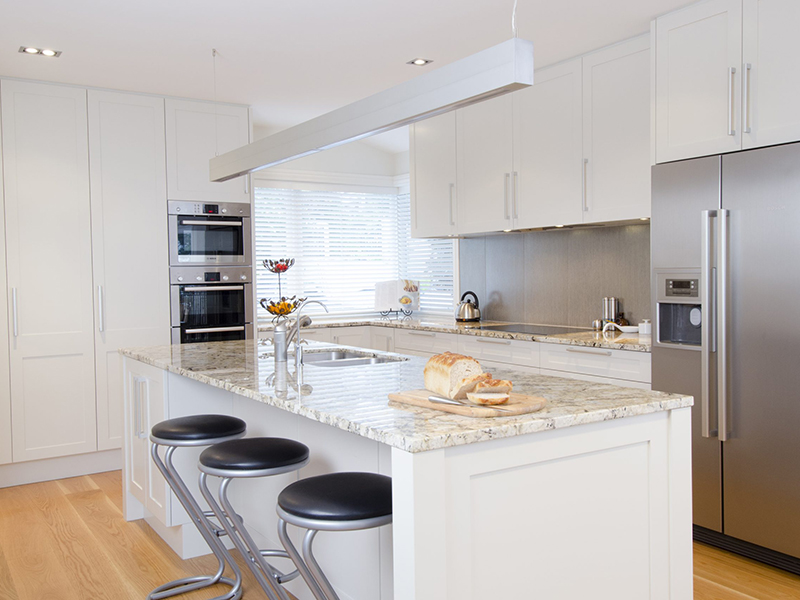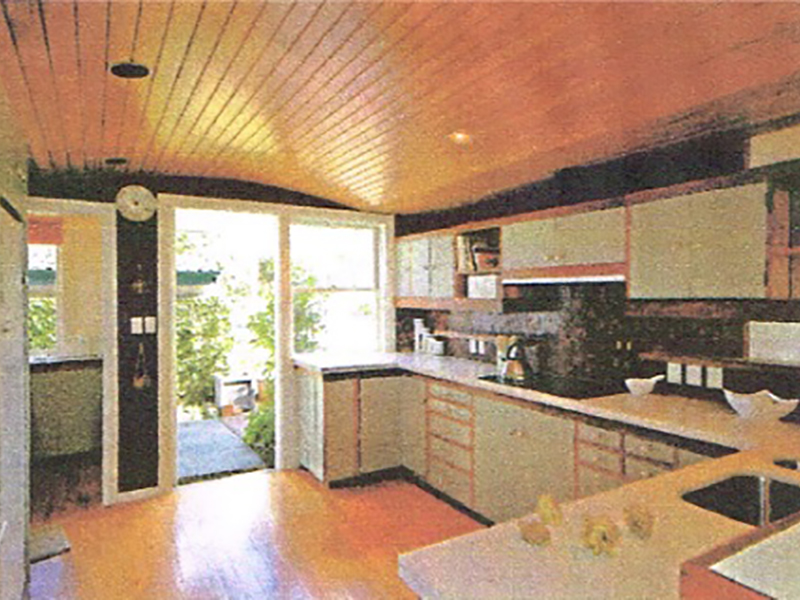 What the customer has to say
Having worked with Nicola on my first kitchen renovation, I was delighted to hear that she had returned from overseas when I came to do my second.

I had some ideas of the general look – granite type, cupboard style etc. Nicola listens and refines problem areas while suggesting things I would never have thought of. For example – for the initial conceptual layout plans she drew the way I had imagined it would be, and also came back with a radically different layout. We went with her layout and I am delighted and very pleased I did. She achieved a timeless but modern and graceful kitchen which is very practical and suits the style of the house beautifully.

Nicola is lovely to work with and very professional, and I have no hesitation in recommending her.
Every project begins with an in-depth briefing held at the site to be developed. This important step ensures Nicola understands your specific needs and goals before the creative process begins.