Classic and Functional, Remuera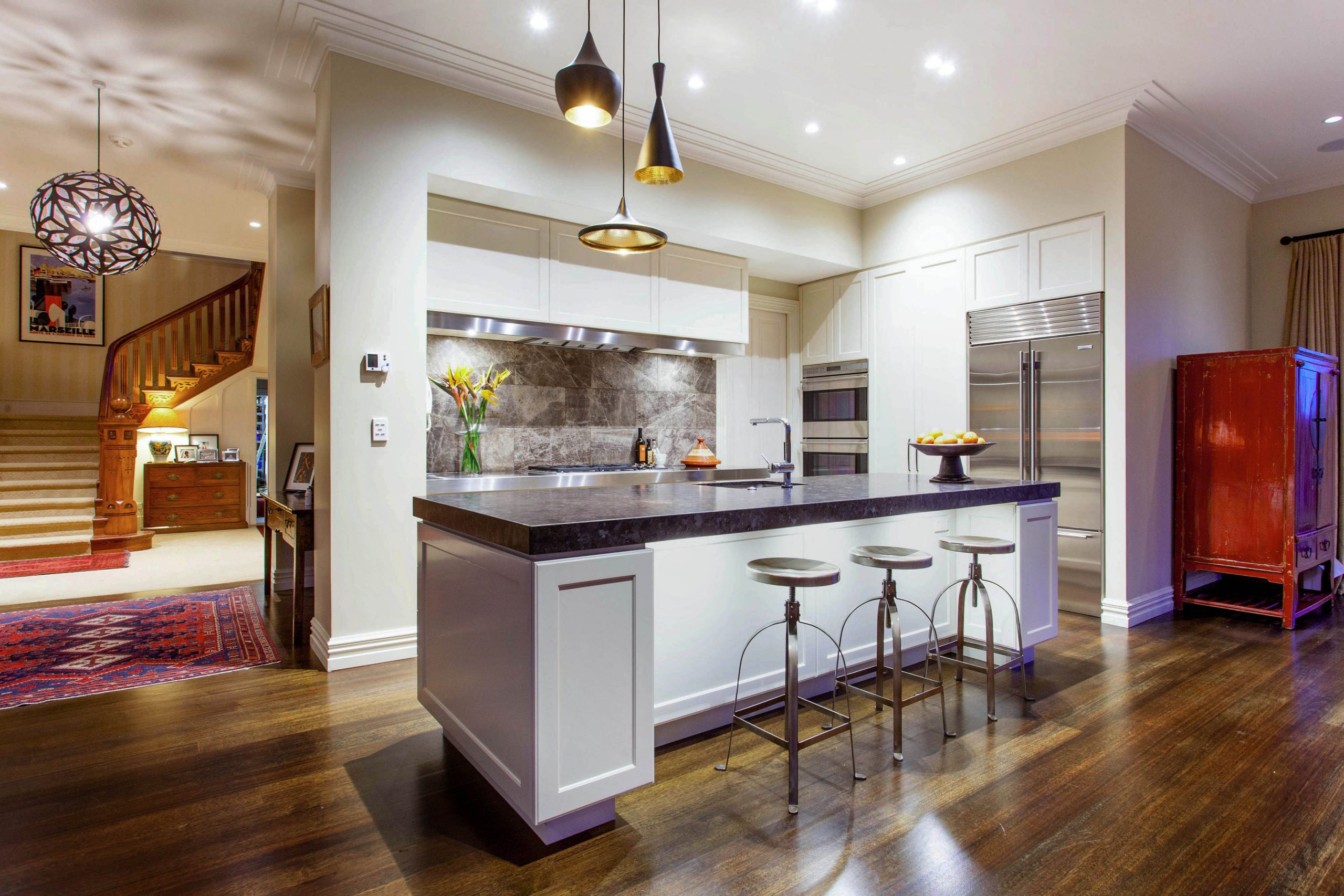 The project was a transformation of a kitchen and scullery in a grand 140 year old home. The clients wanted a new kitchen that felt more spacious and gave a sense of natural light. They also wanted improved functionality and classic design cues that remained sympathetic to the era and style of their home.
There were a few challenges and limitations of the space. For example the kitchen and scullery are centrally located in the house and due to this resulting proximity to the hallway and living areas no walls could be removed to increase the actual kitchen floor space. There was a power meter board in the scullery that could not be moved and needed to be accommodated in the design.
Central heating ducting was discovered hidden behind existing scullery cabinetry that was not visible until the renovation began which meant designs had to be altered accordingly.
Key goals were to improve the kitchen's usability as a social and entertaining hub for the family. It meant creating a kitchen that wouldn't date and would look like it had always been there, integral to the design and flow of the home. A kitchen that apart from being functional and delivering smart storage solutions gave the home a central focal point that was a pleasure to both cook and entertain in.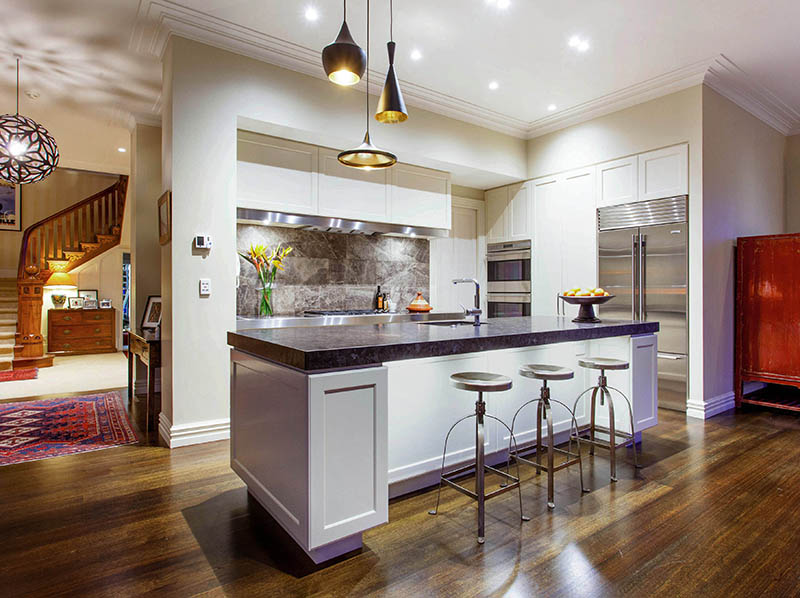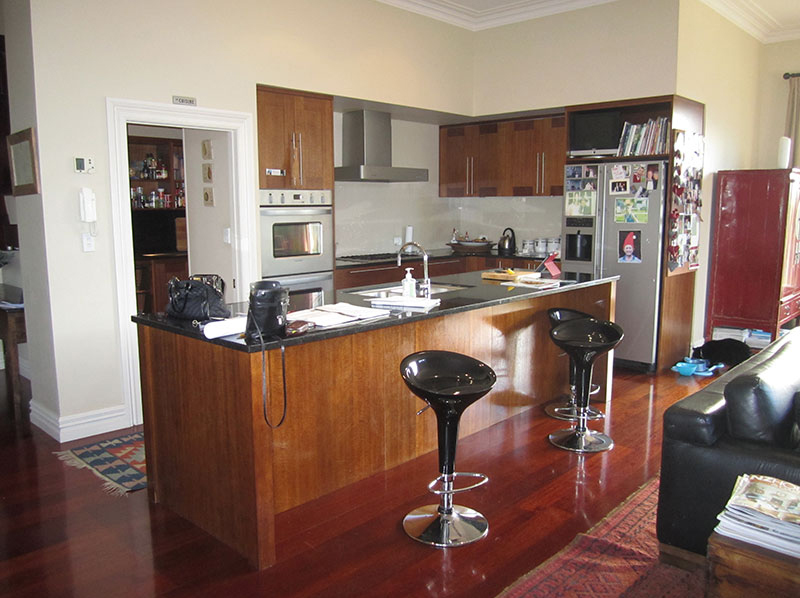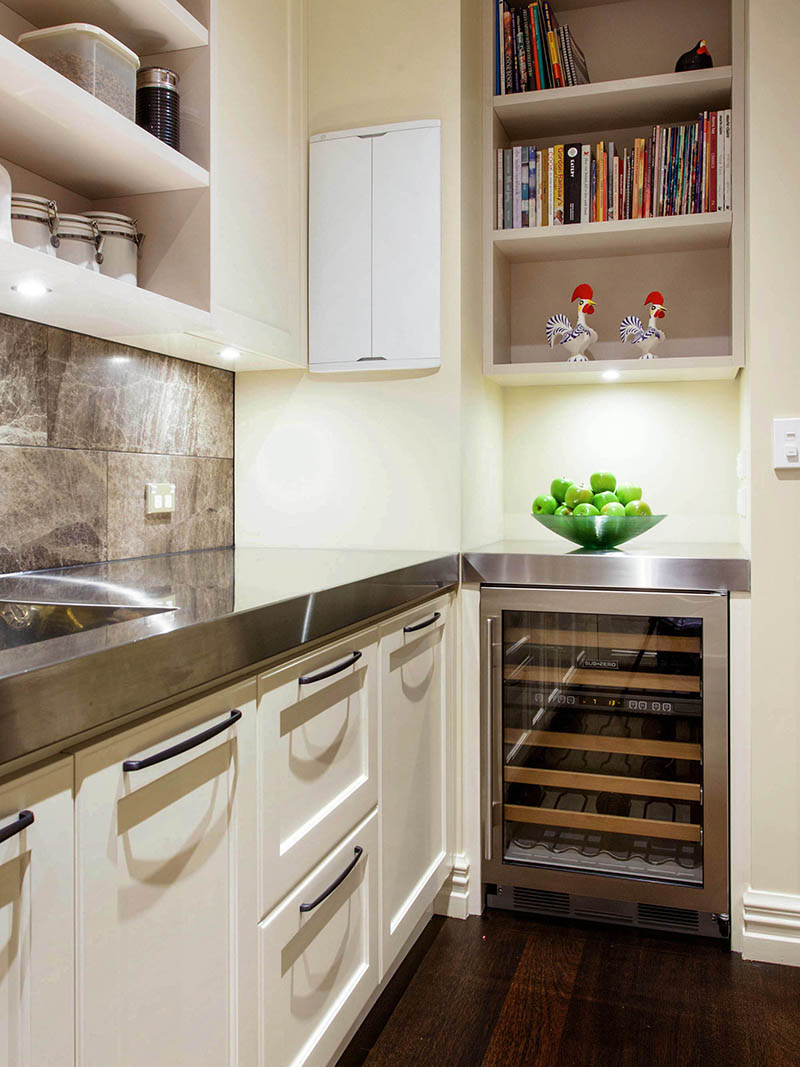 What the customer has to say
I am delighted with the end result of my kitchen. Nicola's design blends into our classical home. It is sophisticated and extremely functional.

Nicola is a warm, friendly, interested designer who listens to the client and has great ideas to assist with the overall outcome.

I am very happy to recommend Nicola as a top designer. The project went very smoothly with Nicola's assistance.She has done an excellent job.
Every project begins with an in-depth briefing held at the site to be developed. This important step ensures Nicola understands your specific needs and goals before the creative process begins.